During COVID-19 Shelter In Place
In order to protect our clients and staff, CCLS will continue to provide critical legal services and do our part to slow the spread of COVID-19. If you or someone you know is in need of legal help, please call our Legal Advice Line Monday through Friday, 9:00 a.m. to noon, and 1:00 p.m. to 2:30 p.m.
General Help Line: 1 (800) 675-8001
Health Help Line: 1 (800) 675-8001, ext. 1271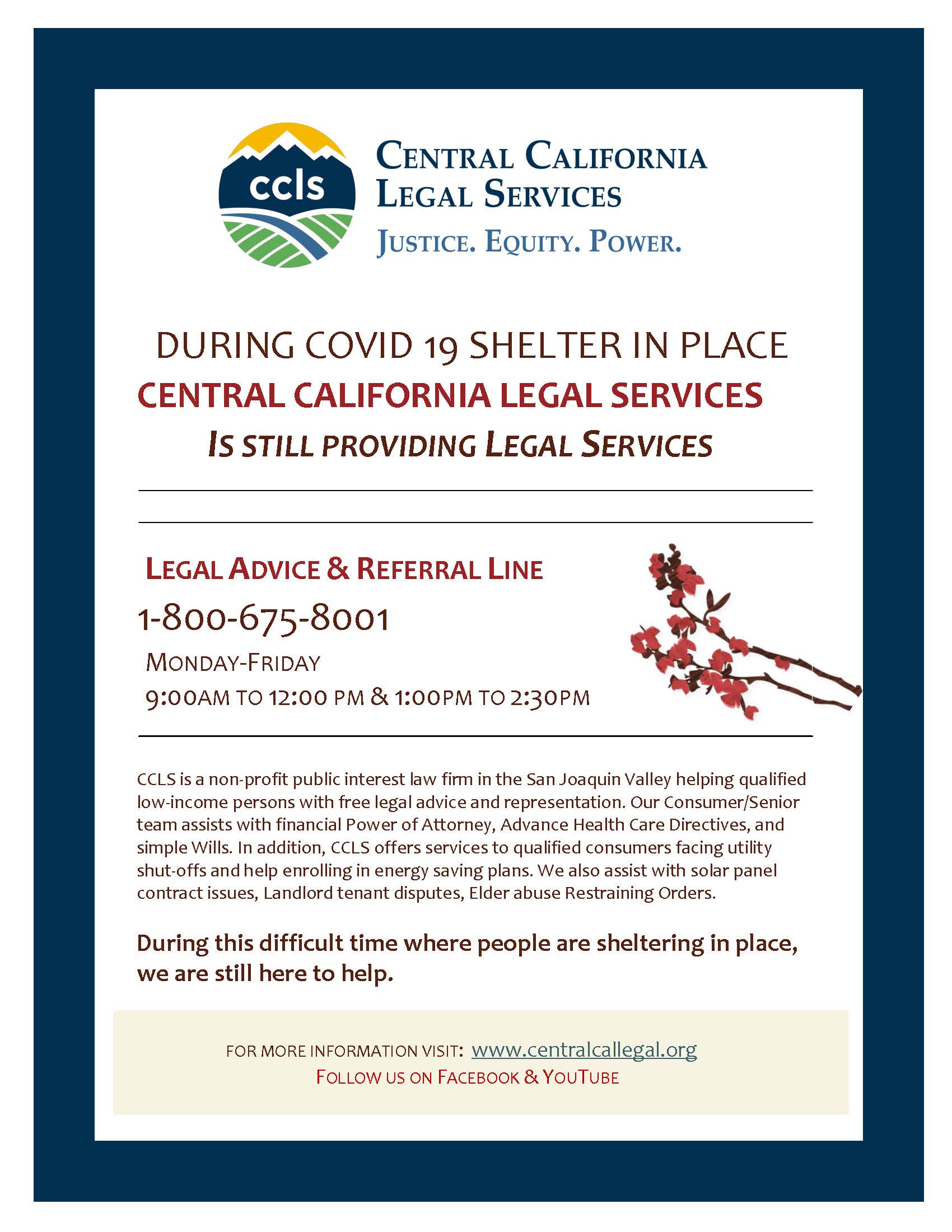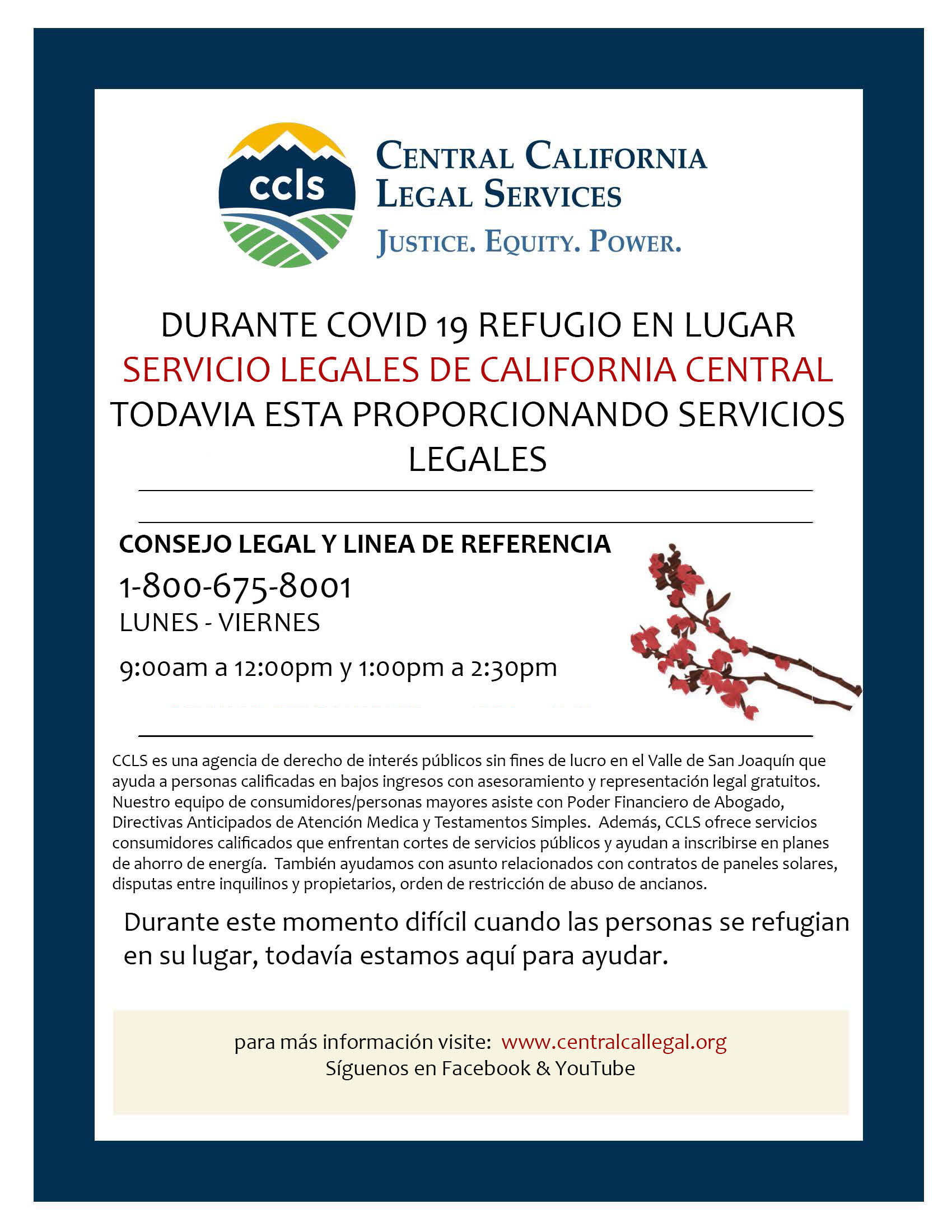 Disclaimer
Your use of this website, including posting comments will not create an attorney-client relationship. You should neither act nor refrain from acting based on information obtained from this site. None of the information contained on this site is privileged or confidential. The information contained on this site does not necessarily reflect the opinions of this firm or any of its lawyer, employees, or client. This information present on this website is based upon the law of the State of California.